Facility Adviser understands you need reporting for compliancy, accountability, and efficiency. We want to support your team in doing the right work at the right time while keeping your stakeholders informed of the difference you're making.
---
FIT Report
After your team has efficiently completed their FIT inspections using our simple-to-use inspection tool, easily generate your FIT Report templates based on the California state form.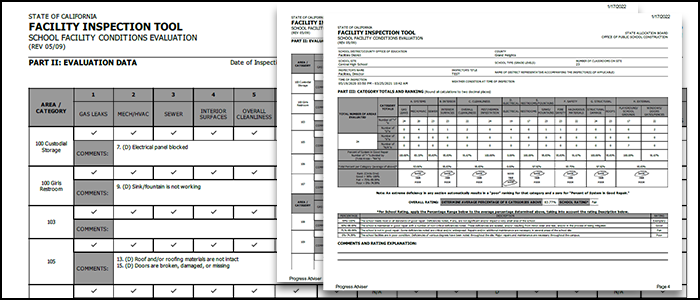 Deficiency View
Filter and manage your FIT inspection data, allowing your team to develop an efficient game plan to execute their work orders in an organized manner.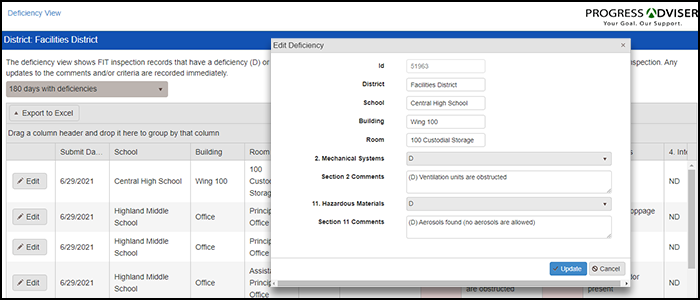 Multi-year Comparison Report
Easily present clear, year over year progress to your stakeholders with our Multi-year Comparison Report. We created this report specifically to make it easy for anyone to understand the work your team is doing.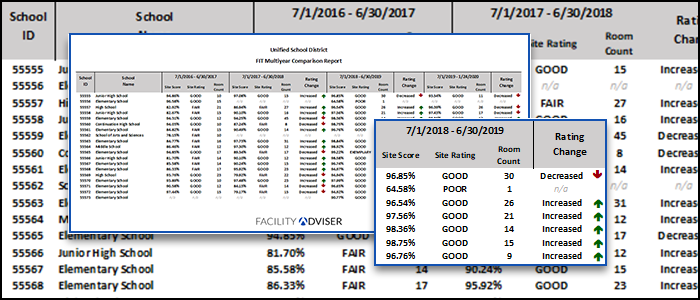 Conditions View
Create and execute any custom facility walk-thru / inspection and use our Conditions View to see your information like never before.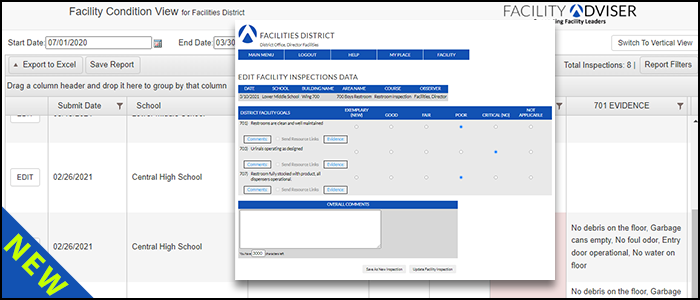 Frequency Report
Use our Frequency Report to save time and money by reviewing how long your facility walk-thrus and inspections are taking and how often you have to revisit the same rooms.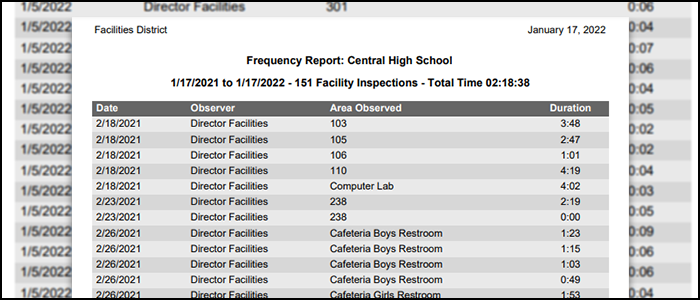 Goal Report
Motivate your team by setting goals for your organization to accomplish and use our Goal Report to track and view their success.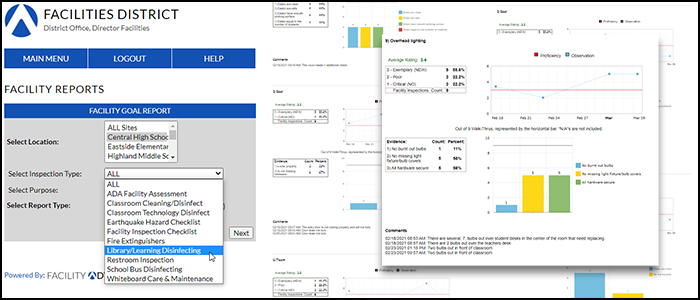 Ready to find out more?
Get in touch with our team to learn what Facility Adviser can do for you!